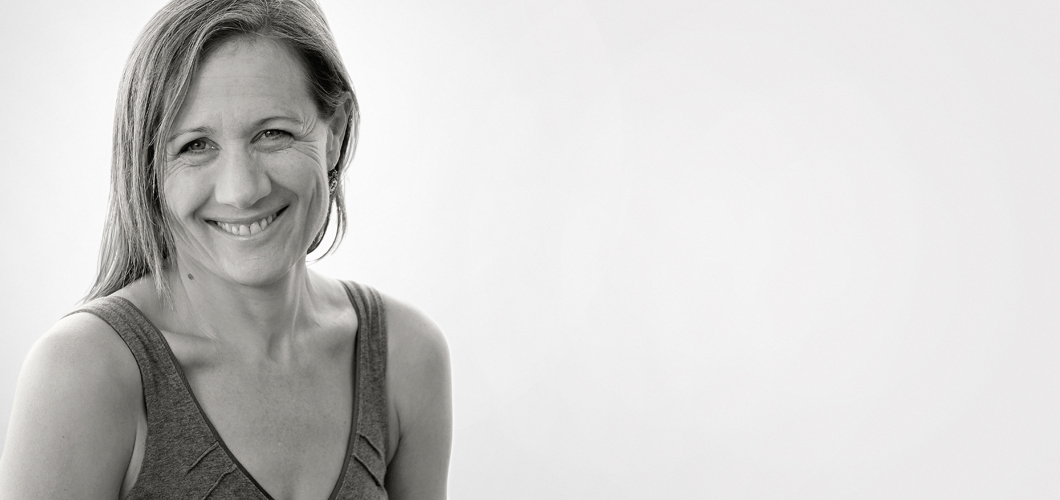 Nina Gold Yoga
Iyengar yoga and meditation
Nina Gold was first introduced to yoga as an acting student in New York in the late 1980's. The practice was used as a way to collect and center oneself for performance. She began a more serious inquiry into yoga itself in 1992 after she returned to her native San Francisco and has been teaching yoga since 1998. She is a certified Iyengar Yoga Teacher and Certified Yoga Therapist.
Read Nina's recent article on yoga and meditation here...
Nina has been fortunate to study with many gifted Iyengar teachers over the years, and continues with daily inquiry and practice of asana. Her path of yoga naturally evolved and led her to an in-depth study and practice of Insight mediation, which now strongly informs her teaching. In her classes, Nina creates a nonjudgmental atmosphere, and encourages kindness, curiosity and shared humanity.
Nina has been a student of Eugene Cash since 2007, is a board member of San Francsico Insight, and a graduate of the 2 year Mindfulness Meditation Teacher Training with Jack Kornfield and Tara Brach.
In addition to her public classes, she is available for private, small group and corporate classes.
Nina says, "The practice of Iyengar yoga has given me a set of tools by which I can link my mind with my body so that ever-evolving new understandings and presence can flow. It is a practice that has no end and is one of the greatest gifts in my life."
Tuesday 8:30-10am : mixed level
Thursday 8:30-10am : mixed level
Private sessions are available at your location for 60 or 90 minutes. Please contact Nina for information about rates and schedule.
Testimonials
Nina Gold is a true yogi. She practices every moment. I have attended class for several years with Nina, and have found her to be dedicated, honest, fresh, knowledgeable, funny, compassionate, and always true to yoga. I marvel how smooth and precise Nina is at giving students individually attention, while holding a whole class. Every class I learn, and am so happy I came!
-- Pamela Apple
Nina is such a gifted yoga teacher, and special person, because she shares her own decades of learning about the mind and body with great compassion, humor and insight. She is quick to get to know her students, for whom she delivers beautifully constructed classes, holds high standards and engages full attention— all with appropriate individual tuning. Practicing with her is always a truly warm, supportive, rigorous and delightful experience.
-- David and Helen
I started yoga a few years ago when I turned a rather stiff and creaky 60 years old. It was my good fortune to take my first classes from Nina Gold. Her thoughtful, supportive guidance gave me the confidence to keep coming back. Nina is deeply knowledgeable about yoga, practical and precise in her instruction and combines profound respect for the practice with a delightful sense of humor. She meets each student where they are and does her best to ensure that each person gets the most out of every class. She is the best!
-- Kathy Page
Nina is the most dangerous woman in San Francisco. A super skill set combined with relentless compassion, she has made yoga live for for my wife and me, stretching our bodies and our minds.
-- Mark Rabine
Send Nina a message below. You can also fill out this form if you'd like to be notified of new classes and workshops.